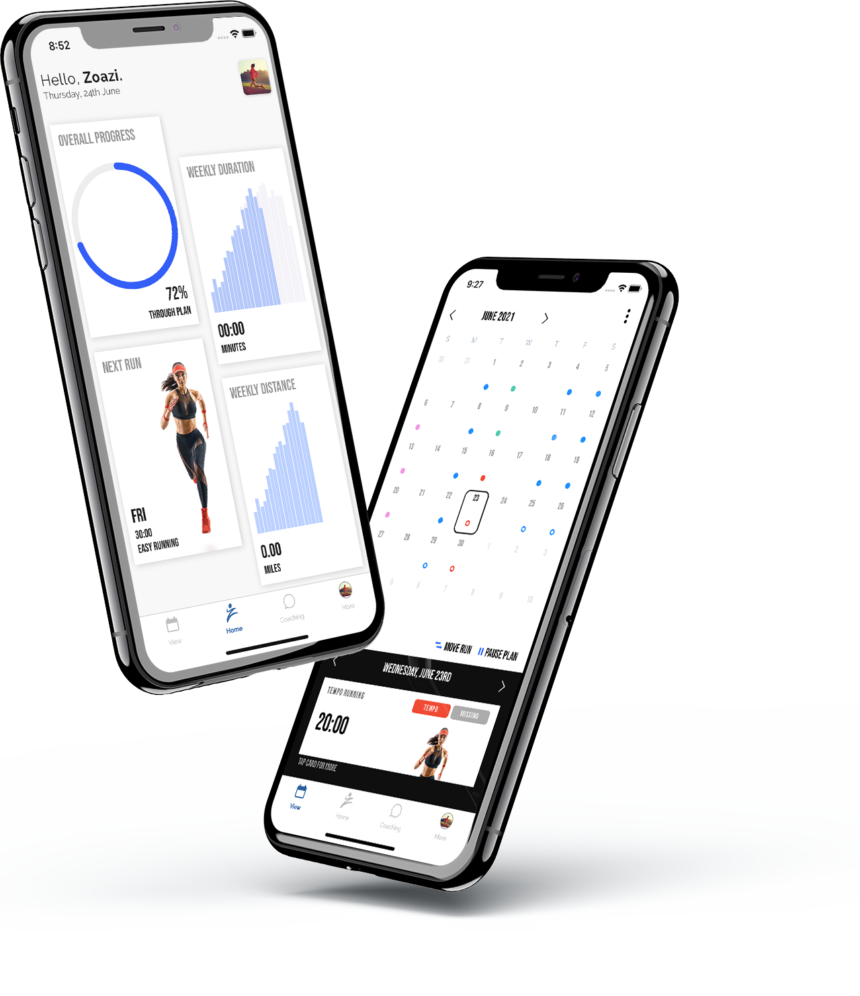 Your running
Coach app
Zoazi combines the best of a 121 running coach with an online training programme. It's the only app that offers adaptable training plans – giving you an efficient training regime unlike no other.

Combining our world-class running expertise with military-grade technology, the Zoazi app empowers you to reach your true running potential.
Personalised coaching

With Zoazi you get a custom plan designed just for you, based on your fitness, availability, goals and more. There's also an in-app coach who'll motivate you and give you training advice as you run.

Adaptable plans

Take control of your running plan. Zoazi is designed to fit around your busy life – training can be easily adjusted week-by-week to suit your changing schedule and running progress.

Run smarter

Zoazi supports you to always run at your optimal level of running. Our unique phase-based approach takes you through the proper stages of training, to help you build your abilities, strength, speed, and stamina in a safe and manageable way.