Category:
3| Your Profile & Settings
Managing app notifications
It is possible to configure the notifications/permissions for the Zoazi app by changing the application settings files:
On iOS, this is under Settings -> Zoazi
– On Android, this is under Settings -> Apps and Notifications -> All Apps -> Zoazi
It is also possible to configure session reminder notifications in-app. To do this, ensure that you select the 'More' tab from the tab-bar at the bottom of the screen.
Then tap the "Settings " option listed under "Account."
Select the "Session reminder" option.
Here it is possible to enable or disable the session notifications. Once you have tweaked the session reminders to your liking, press the save button to persist the changes.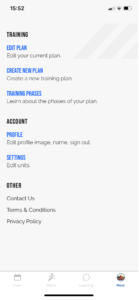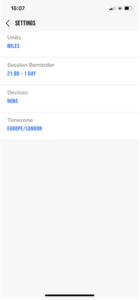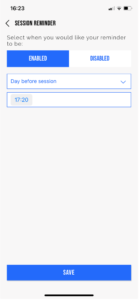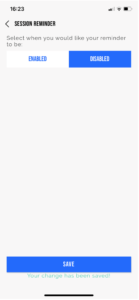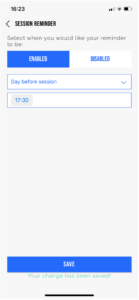 Was this article helpful?