Category:
1| Getting Started
Calendar view
Calendar explained
The calendar/view tab is one of the main screens in the Zoazi app. From here, you can get a month-by-month overview of your Zoazi sessions.
Let's start by tapping any of the blue hollow dots in the calendar: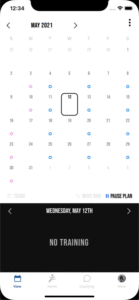 By touching the blue hollow dot, you should see that the calendar has moved it's focus to the currently selected date, and a tappable summary card has appeared below the current date.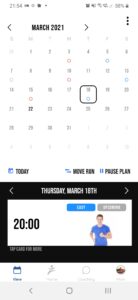 It is also possible to navigate through the calendar by swiping left or right, using the arrows at the top of the calendar to change the month.
Alternatively, you can tap the arrows just above the session details card to change to the next/previous day or simply just press the 'Today' button.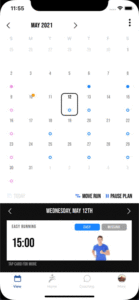 Was this article helpful?